Going out with the kids doesn't have to cost a
fortune. Here's a selection of some free family days out
taking place across the UK this month.
Keep an eye out on local forums and notice boards for local
free events too. Well worth checking out is the ParkLives
website, which offers free activities happening in local
parks, year-round, including mountain boarding,family
circuits and horse riding.
Hoop is an
excellent free app to help parents discover local things to
do with kids. Created by a group of dads and aimed at parents
with children aged under 11, it's available on iPhone and
Android and lists over 20,000 family friendly events and
activities each month throughout the UK.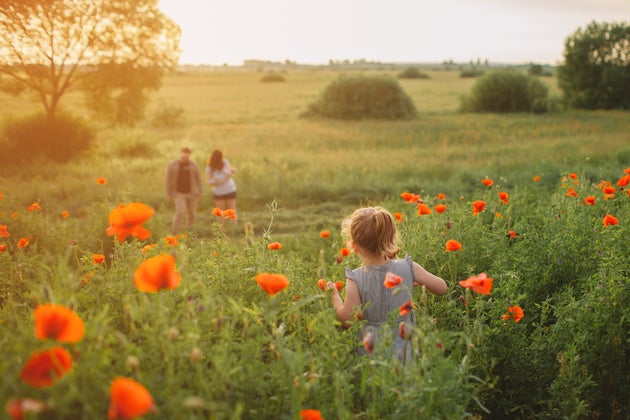 Oleh_Slobodeniuk via Getty Images
Mondays to Saturdays 10am – 4pm, Sundays 12noon –
4pm
See a baby T Rex as it hatches from its giant egg, watch a
stegosaurus and a triceratops grazing on the greenery and
spot some pteranodons flying overhead. Hunt down a
velociraptor before it finds you and try not to disturb the
sleepy crocodile as it lurks by the pool. The collection also
includes an impressive three metre high utahraptor, a baby
camarasaurus and a huge pterodactyl with a two metre
wingspan.
Join a guided bat walk, using bat detectors to pick up the
inaudible calls of different types of bats in the nature
reserve of Nunhead Cemetery. There are a number of
misconceptions and myths surrounding bats which London
Wildlife Trust aims to dispel during the walk. Bring a torch
and wear sturdy footwear and clothing suitable for the
conditions.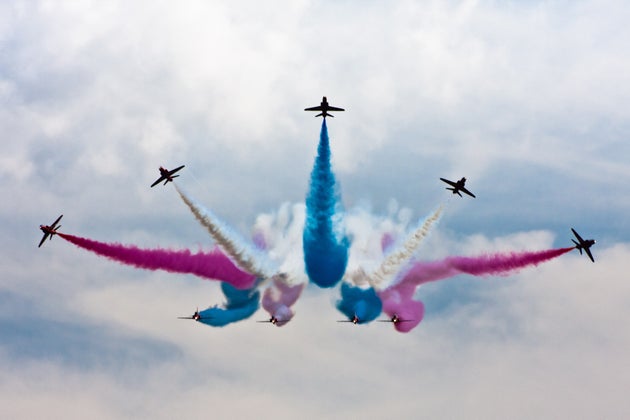 Daugirdas Tomas Racys via Getty Images
Free fun for all the family with displays over the stunning
South Devon bay at Paignton Green. This year displays from
the RAF will include the first display of the season from the
world-famous Red Arrows, as well as military aircraft the
Hurricane Hawker, Avro Lancaster and Supermarine Spitfire.
Plus heart-stopping displays from the Tigers Freefall
Parachute Display Team, world aerobatic competitor Gerald
Cooper in his Extreme XA41, the Gyro Display, the Raven
Aerobatic team, the Strikemaster, the Piston Provost and
former British Female Aerobatic Champion Lauren Richardson in
the Pitts Special. On firm ground there will be a kids' area
and craft and refreshment stalls.
Admire the pageantry at Trooping the Colour,
Buckingham Palace and The Mall
The Queen's official birthday (her actual one is on 21 April)
is marked with a spectacular military parade at Buckingham
Palace.
Head to The Mall to enjoy all the pomp and ceremony and spot
royals passing, including the Queen with an escort of
Household Cavalry.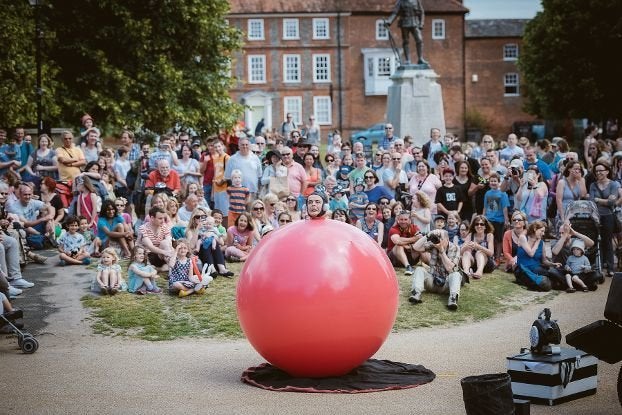 wwwhatfaircouk
Watch street theatre and outdoor performances at the
Hat Fair
in Winchester
The UK's longest-running festival of outdoor arts returns to
the historic city of Winchester. On Friday and Saturday there
will be performances at more than 20 locations all around
Winchester city centre while on Sunday there's an all-day
family picnic at Oram's Arbour with some of the world's most
spectacular street performers.
‌Saturday, 17 June, 12 noon – 10.30pm & Sunday,
18 June, 10.30am – 10pm
The annual Arnold Carnival returns to Arnot Hill Park and is
jam-packed with free activities for all the family.
Entertainment includes a mix of professional and community
music, dance, local school bands, choirs and solo artists, a
children's arts and craft activity marquee, a dog show on
both days, BMX/skateboarding sessions and street
entertainers. On Sunday there will be a Battle of Britain
Memorial Flypast.
Every year the cast of some of the most talked-about West End
shows take to the stage in front of thousands of spectators,
to showcase the best of London's West End. Last year's
line-up included The Lion King, The Bodyguard, Matilda The
Musical, The Phantom Of The Opera, STOMP, Jersey Boys,
Impossible and Breakfast At Tiffany's, and starred Beverley
Knight, Tom Chambers, Kerry Ellis, Matt Cardle, Pixie Lott
and many more famous faces. This year's line-up had yet to be
released so check the site closer to the date.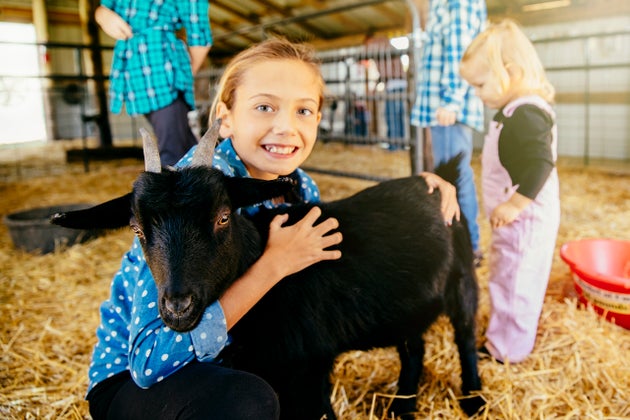 Inti St Clair via Getty Images
Every year farmers across Britain open their gates to the
public to show first-hand what it means to be a farmer. Each
Open Farm Sunday event is unique but activities range from
machinery displays, tractor and trailer rides, through to
demonstrations, nature walks and the opportunity to pet and
feed animals. You can find your nearest farm by entering your
post code on the site.
Experience one of London's largest outdoor arts festivals,
with art installations, street theatre, circus, dance acts
and music events, produced by both UK and international
artists. Highlights include:
Luke Jerram's Museum of the Moon, a captivating lit-up
sculpture featuring NASA images of the moon's surface and
music by composer Dan Jones, in the Old Royal Observatory
Garden. 23-25 June.
A range of free activities in Greenwich Town Centre including
playing an oversized game of Bingo Lingo. 24-25 June.
Take a virtual reality ride into time and space while playing
on a swing with Thrill Laboratory's VR Playground in
Greenwich Park. 24-25 June.